Sky Caverns of the Lizard Queen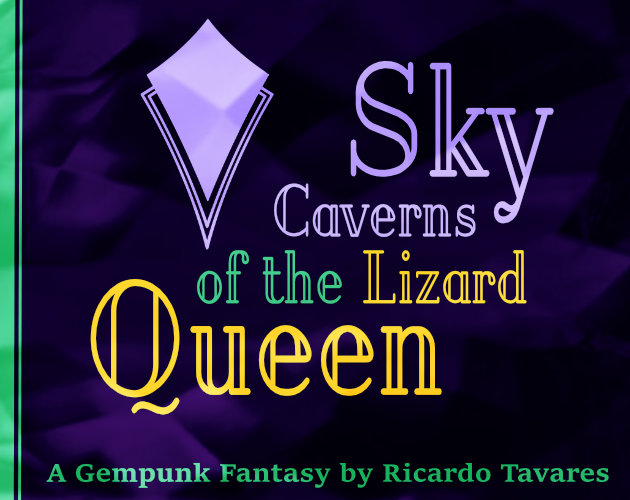 Sky Caverns of the Lizard Queen is a fantasy solarpunk game of world-shaping intrigue and exploration. It's a diceless role-playing game aimed at online continuous play for a group of 3-5 people (one being the host). It has been inspired by other diceless RPGs such as Amber, Soth and Undying. It follows tropes of retro-science fiction but in a solarpunk high fantasy universe, meaning it's not alternative history but an unique world in weird hyperbolic space. It is also inspired by toki pona, a philosophical artistic constructed language that only has about 137 words. The protagonists of Sky Caverns radically transform them in search of power to control the future of the Nest, a world that will break its shell as soon as the Lizard Queen explodes giving birth to a Big Bang universe.

This game is under slow development, its current minimum price is aimed at supporting the price already payed for artwork. Thank you for your support and any feedback that you may have.

Before buying the game, you can check out this example of a Milanote board that could be how you organize your game. It includes a preview PDF with the initial pages of the book that serve as an introduction to all players. In it, you can learn about Sky Caverns from the point of view of a starting protagonist. Click here and share this preview with your friends so you can see if the game may interest them.

Purchase
In order to download this game you must purchase it at or above the minimum price of $4.95 USD. You will get access to the following files: